Przedstawiam 5 aplikacji, które pomogą Wam gromadzić materiały do nauki języka znalezione na internecie.
Będziecie mogli je zapisać jednym kliknięciem i wrócić do nich w każdym momencie, ponieważ będą osadzone w chmurze. 
Każdy, kto choć raz w życiu zaznał sztuki nauczania, bądź uczenia się języka obcego, wie doskonale że same zajęcia językowe – indywidualne bądź grupowe – to za mało, by móc mianować się użytkownikiem języka target pełną gębą. Liczy się również to, co zdziałamy – nierzadko padając ze zmęczenia mentalnego – w domu, w autobusie, w kolejce do kasy, czy na całkiem nudnym posiedzeniu niezainteresowanych.  Najważniejsza jest bowiem samodzielna, autonomiczna praca. Najlepiej krok po kroku, ale systematycznie. Najefektywniej języka uczymy się na materiałach autentycznych: audycje radiowe, artykuły, rozszyfrowywanie treści książek napisanych uprzednio w docelowym języku, czytanie ekstensywne, czytanie dla przyjemności. Wtedy najłatwiej o choćby quasi-immersję. W czasach internetu i darmowych narzędzi nie ma już czegoś takiego jak embargo na język, jako ten którego można się porządnie nauczyć jedynie za granicą, a tłumaczenie typu "skąd mam znać angielski, skoro nigdy nie byłem w Anglii?" już nie działa.
Kliknij w nazwę aplikacji, by przejść na jej stronę internetową.
Aby suwerenność językowa ucznia była zachowana, należy stworzyć mu takie warunki, by mógł odkładać w jedno miejsce cały dorobek językowy na jaki natrafił, jaki przeczytał, przeprocesował i z jakim obcował. Taka praktyka zwiększy nasze szanse na to, byśmy docenili jego wkład w naukę i indywidualny wysiłek. Tu liczy się też ilość. Pamiętajmy, że już 7 razy widziane nowe słówko w tekstach i to samo słówko przewijające się niepostrzeżenie w artykułach czy ogłoszeniach lub postach internetowych, jest dużo szybciej przyswajane niż to, którego "nauczymy" na lekcji i przetestujemy na sprawdzianie. Z Evernote wycinaj fragmenty artykułów, teksty, cytaty, screeny i posty z internetu, aby już nigdy Ci nie umknęły.  Z łatwością zbieraj najważniejsze informacje, zapisuj ciekawe teksty z sieci, zapisuj odręczne notatki i rób zdjęcia notatek papierowych, aby mieć pod ręką ich cyfrową kopię. Co więcej, rób to we współpracy z innymi użytkownikami Evernote. Prawdopodobnie masz tę apkę na swoim telefonie, ale jej nie używasz.
Potrzebujesz zachować wiele plików, zdjęć czy nagrań? Brakuje miejsca na dysku, a pendrive się zgubił? Zbieraj dokumenty w chmurze w jednym miejscu i rób to jednym kliknięciem. Ta prosta i przyjemna w użyciu aplikacja nadaje się zarówno na smartfony, jak  i komputery. W Dropbox masz dostęp do wszystkich swoich plików z dowolnego miejsca i na dowolnym urządzeniu oraz możesz je udostępniać dowolnym osobom. Wystarczy, że zalogujesz się do swojego konta.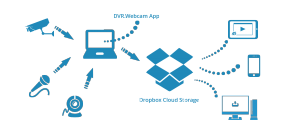 Nagrasz wykład, lekcję, dialog, rozmowę. Wszystko po to, by móc odnieść się później do autentycznego materiału wciąż żyjącego na Twoim telefonie. Można? Można. I to jak prosto!
Z tą aplikacją przeżyjesz prawdziwą teleportację. Na przykład do miejsca, w którym ktoś właśnie po angielsku czy japońsku opowiada o marketingu, mówi o plemionach Indian zamieszkujących dawną Amerykę czy uskutecznia innego typu oratorium na tematy bliżej niezgłębione. Wszystko to w służbie nauki języka drugiego, trzeciego czy czwartego. Zależy od Ciebie. Najlepszą opcją jest chyba relacja wideo na żywo. Zdjęcie bywa warte więcej niż tysiąc słów, ale to dzięki relacji wideo można przenieść się w inne miejsce i dokładnie je obejrzeć. Tak przynajmniej zachwalają twórcy Periscope. Warto? Myślę, że tak.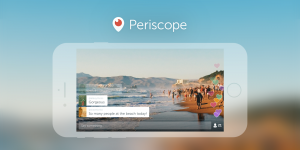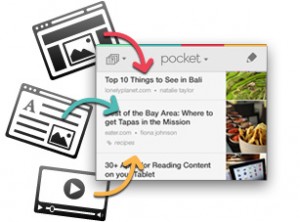 Do kieszonki [ang. pocket] włożysz ulubione artykuły, filmy wideo i inne treści. Zapiszesz to, czego w tym momencie nie masz czasu przeczytać, by nie umknęło Ci w chaosie internetu czy pędzie News Feedów. Zapisuj bezpośrednio z przeglądarki lub aplikacji, takich jak Twitter, Flipboard, Pulse i Zite. Jeśli coś już jest w aplikacji Pocket, jest też w telefonie, tablecie i komputerze. Nie jest nawet wymagane połączenie z Internetem. Kieszonka dostępna jest i na Androida i na iOSa, także nikt nie jest pokrzywdzony.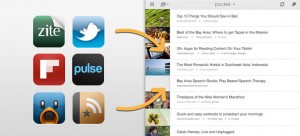 Jeśli znasz jakieś aplikacje, które pomagają Ci segregować i organizować wiedzę w języku obcym, zarekomenduj nam w komentarzu