Czyli lista lektur, dzięki którym każdy nauczyciel języka obcego będzie mógł spojrzeć na swój zawód z innej perspektywy.

Moim zdaniem jest to lista lektur obowiązkowych, zarówno dla nauczyciela języka angielskiego jak i osób uczących w ogóle.

Podobno błądzić jest rzeczą ludzką, a najwięcej "błądzą" ci, którzy wiedzą już wiele, którzy nieustannie do nowej wiedzy dążą. Proste. Mądrze jest podejrzewać, że wciąż jeszcze niewiele wiemy.

Obowiązkiem nauczyciela w dzisiejszym świecie szybkich przemian technologicznych jest samorozwój i wykorzystywanie pączkującej wprost eduobfitości. Mamy internet, mamy dostęp do wiedzy, lektur, podcastów, szkoleń i e-szkoleń. Nic tylko uczyć się i stale rozwijać.

Nowoczesny nauczyciel jak nigdy wcześniej szkoli się więc i uczy – całe swoje życie – by przygotować przyszłych lekarzy, prawników, artystów, pielęgniarki, strażaków, inżynierów i innych wspaniałych ludzi z przyszłości do należytego pełnienia swojego zawodu. Chce to robić jak najlepiej, wynajduje więc co i rusz nowe techniki przekazywania wiedzy czy urozmaicania zadań domowych. Edukacja nie byłaby bowiem skuteczna, gdyby edukatorzy sami nie edukowali się systematycznie i nie szli z duchem czasu. Tak jest, było i zawsze będzie.

Czy w całym tym szumie informacji nowoczesny nauczyciel błądzi? Używa złych metod, uczy źle, jest niezrozumiały, niekomunikatywny? I tak bywa. Błądzenie można uznać więc za nieodłączną część rozwoju zawodowego. Jeśli błądzić ergo uczyć się na błędach, z totalną pokorą wobec własnej niewiedzy i świadomością błędów poznawczych jakie popełniamy, a przecież każdy wszyscy w mniejszym czy większym stopniu jednak im się dajemy prędzej czy później, to nie sądzę, żeby błądzenie było takie znowu złe.

Polecam poczytać i zdrowo pobłądzić w myślach z następującymi pozycjami książkowymi, które oscylują nie tylko wokół tematyki zarządzania klasą, ale pomagają tworzyć więź z grupą, nie tylko pokazują procesy uczenia się, ale podpowiadają jak te procesy zrozumieć by efektywniej pracować w zawodzie nauczyciela, i – wreszcie – nie tylko skupiają się na podniesieniu kwalifikacji zawodowych nauczyciela, ale też pomagają mu określać swoje cele i być spełnionym w wybranym przez siebie zawodzie.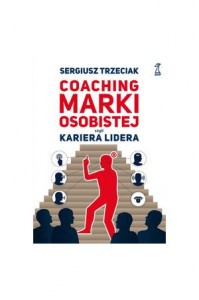 1. Coaching marki osobistej – kariera lidera
Sergiusza Trzeciaka
Książka Trzeciaka jest niezwykle praktyczna dla nauczycieli, nawet tych początkujących w zawodzie  ( a może zwłaszcza?) lektorów, tłumaczy, metodyków a także właścicieli szkół. Marka osobista (nie mylić z wizerunkiem) to coś ważnego , ale często traktujemy tę kolokację niepoważnie, pobłażliwie i po macoszemu. Czy każdy nauczyciel ją ma? Czy każdy nauczyciel powinien ją budować? W książce znajdziesz praktyczne ćwiczenia, które przybliżą Cie do tego, czego chcesz w środku. Podobno ponad 90% społeczeństwa tego o sobie nie wie. Przypadek? Autor tego poradnika poleca między innymi wziąć pod uwagę w pełnieniu swojego zawodu następujące kroki:
Bądź autentyczny.

Bądź spójny.

Odróżnij się od innych.

Znajdź swoją niszę.

Znajdź swoją pasję.

Szanuj czas.

Otaczaj się mądrzejszymi od siebie.

Nie bój się zmian.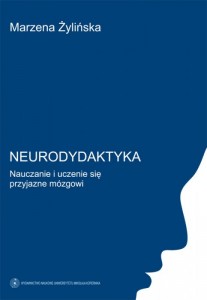 2. Neurodydaktyka Marzeny Żylińskiej
To chyba już pozycja topowa, której nie trzeba długo rekomendować, bo i tak czytelniczy popyt na nią zawsze jest. Jeśli nie znasz tej książki, to koniecznie się z nią zapoznaj. Zawiera wiele ciekawych teorii, przemyśleń i wniosków, które poprowadzą Cię według neurodydaktycznego drogowskazu i dadzą Ci do myślenia w tej materii.  Marzena Żylińska pisze o neuronach w szkolnej ławce, o mechanizmach które rządzą mózgiem i jak to się ma do edukowania. Jest autorką jednego z moich ulubionych cytatów "W przedwczorajszych szkołach wczorajsi nauczyciele uczą dzisiejszych uczniów rozwiązywania problemów jutra." Tak naprawdę polecam wszystkie książki tej pani. Do tego jest współinicjatorką akcji oddolnej "Budząca się szkoła" – zobacz pozycję niżej 😉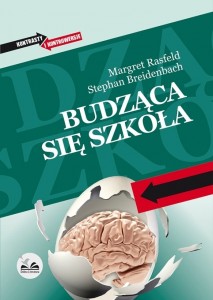 3. Budząca się szkoła autorstwa Margaret Rasfeld i Stephana Breidenbacha
Oto kolejna, naprawdę godna polecenia pozycja, zwłaszcza jeśli zasilasz szeregi nauczycieli nie tylko nauczających, ale przede wszystkim inspirujących. Sprowokuje Cię na pewno do przemyśleń na temat motywacji uczniów do nauki, ochoty na nią i samej natury uczenia się czy ciekawości poznawczej. Autorzy nie boją się wetknąć kij w mrowisko wysuwając jeden dość odważny wniosek – w momencie, w którym zaczyna się formalna edukacja, niezwykle często kończy się spontaniczność, zabawa i naturalna otwartość. Zaczyna się umysłowy letarg, w którym to dzieci i młodzież uzależnione od systemu oceniania i własnej wyuczonej zewnątrzsterowności pracują na te oceny jak niewolnicy w kamieniołomach, a odhaczanie kolejnych podpunktów podstawy programowej staje się nadrzędnym celem zapracowanych nauczycieli.
Warto w tym miejscu wspomnieć, iż autorzy polecanej przeze mnie książki są współinicjatorami niemieckiego projektu edukacyjnego "Budząca się szkoła". Jest to inicjatywa mająca na celu zmianę systemu. Pragną szkół, w których to uczniowie są odpowiedzialni za tempo uczenia się czy chociażby wybór przerabianego materiału. System nauczania ma bowiem wzniecać iskrę silnego poczucia sprawczości u ucznia, wewnątrzsterowności, dużej dozy odpowiedzialności za własne wyniki w nauce i stawianiu czoła wyzwaniom, zarówno szkolnym jak i życiowym.

4. Wszystkie dzieci są zdolne autorów Gerald Hüther i Uli Hauser
Każdy z nas na pewno czasami zadaje sobie pytanie z serii a co gdyby? A co gdyby jednak postawić na marzenia? A co gdyby bardziej jednak rozwijać zdolności artystyczne? A co gdyby pójść na te drugie studia? Zawsze będziemy się zastanawiać a co gdyby jeśli nie jesteśmy otwarci na rozwijanie naszego potencjału nawet, gdyby się okazało że wcale nie był taki wielki. No tak, liczy się tylko to w czym jesteśmy dobrzy. To jest w cenie. Trzeba się specjalizować. Czy to jednak nie zamyka nas na inne nasze talenty? Zainteresowania? Pasje? Po co w dorosłości pluć sobie w brodę i zastanawiać czy rzeczywiście trawa jest bardziej zielona po tej drugiej stronie? Podobno "nauka powinna sprawiać taką radość, żeby myśl o zbliżających się wakacjach napawała dzieci smutkiem". Dzieciństwo spędzajmy pięknie, żeby wspomnienia w dorosłym życiu dodawały nam otuchy. Ta lektura pokazuje powody, dla których w edukacji potrzebujemy zmian. Wybroni nas tylko akceptacja autonomicznych wyborów dziecka, ponieważ jego intuicja wie najlepiej. Badania nad mózgiem pokazują, że każde dziecko ma talent i jest zdolne na swój unikalny sposób.

5. Zaczynaj od dlaczego, Simon Sinek
Sinek to leader z krwi i kości, który inspiruje ludzi do robienia tego co ich… inspiruje. Mówca Ted, coach i  twórca swojej własnej koncepcji "DLACZEGO". Pytasz siebie samego dlaczego? Spróbuj, warto. Książkę polecam nauczycielom, ponieważ uczy on a patrzenia z innej perspektywy na nauczanie. Edukować to nie stać nad kimś i przekazywać mu wiedzę łopatą do głowy, ani ciągnąć osobę za sobą czy gonić przed. Być nauczycielem to tak zainspirować, by uczeń nie usłyszał dzwonka, by nie do końca wiedział że właśnie się uczy, bo nauczyciel potrafił rozbudzić w nim taką niespożytą ciekawość i tak mocno go zainspirować. Przyznajemy się do tego dopiero po czasie. Pamiętasz choć jeden przedmiot, który nie leżał Ci za bardzo, ale który polubiłeś ze względu na niesamowitą postać nauczyciela? Polecam lekturę.
 6. Pułapki myślenia. O myśleniu szybkim i wolnym Daniela Kahnemana
Wyobraź sobie Alę. Ala ma mniej więcej 12 lat i stoi na środku klasy w ładnie wyprasowanej białej sukience. Oczy Ali są krystalicznoniebieskie, a włosy zaplecione w warkocz. Ala jest zawsze punktualna, nigdy nie spóźnia się na lekcje, zawsze ma zrobione zadanie domowe i do tego chętnie pomaga kolegom z klasy,  Ala ma bardzo dobre oceny i jest w pewnym sensie wzorem dla pozostałych uczniów. Oznacz prawda/fałsz następujące zdania:
1. Ala jest prawdomówna,
2. Ala nie przeklina,
3. Ala nie ściąga na sprawdzianach i nie spisuje od innych,
4. Ala pochodzi z tzw. "dobrego" domu.
Prawdopodobnie Twój mózg podpowiada Ci, drogą analogii, żeby choć na jedno pytanie odpowiadać z korzyścią dla Ali. Błędy poznawcze popełniamy wszyscy. W mniejszym albo większym stopniu. Kahneman rozprawia się z nimi i jak na dłoni pokazuje w jakie maliny dajemy się wpuszczać naszemu mózgowi na co dzień. Myślisz, że nie ulegasz manipulacji swoich uczniów, współpracowników, etc? To się mylisz. Nie ma sytuacji krystalicznych, ponieważ nie żyjemy w próżni. Nasze decyzje nigdy nie są do końca autonomiczne. Kahneman roztacza przed nami wizję podwójnego systemu myślenia. System pierwszy: intuicja, emocje oraz współistniejący z nim System drugi: logika, myślenie. Ta koncepcja robi wrażenie. Kahneman, nagrodzony Nagrodą Nobla naukowiec pokazuje dzięki niej jaki potencjał tkwi w obu systemach i jakie błędy mogą te systemy zanieczyścić. Bardzo polecam, chociaż w części tę książkę przeczytać.

7. Super Better Jane McGonigal
Autorka kultowej pozycji Reality is Broken bombarduje nas kolejną, nota bene bardzo udaną, próbą przewartościowania życia, a ściślej – koncepcji szczęścia i zabawy. Zabawa może nas uratować. Przed nudnym życiem, przed depresja, przed wypaleniem zawodowym czy beznadziejną lekcją o czasownikach frazowych. Wprowadzamy elementy frajdy do pracy zawodowej i czekamy co się zadzieje. Wchodzisz w to? Rozwój osobisty i poczucie, że jest się silniejszym niż się wydaje – gwarantowane.

8. Co z tą szkołą? Siedem perspektyw dla uczniów, nauczycieli i rodziców. Joachim Bauer
"Dziecko to nie segregator biurowy, do którego można wkładać dawki wiedzy niczym zapisane kartki papieru. Dzieci są żywymi istotami, których przeżycia i zachowania podlegają prawom neurobiologii."
Absolwenci wypychani ze szkół każdego roku w "prawdziwe życie" często cierpią na brak pewności siebie, zbytnie uzależnienie od motywacji zewnętrznej, brak kompetencji społecznych, trudności z radzeniem sobie z emocjami. Joachim Bauer opisuje w książce siedem nowych perspektyw patrzenia na edukację – edukację, w której szkoła to dom, nauczyciel jest zadowolony i spełniony, a rodzice nie grają w filmie "Wróg publiczny" i wcale nie sabotują poczynań tych pierwszych. Edukacja-utopia (lub nawet nie) wg Bauera to jedna wielka symbioza, w której więcej jest możliwe. Ciekawa wizja, a do tego bardzo potrzebna.

9. Jak uczy się mózg? Manfreda Spitzera
Jedna z lepszych pozycji, na jakie natrafiłam przez ostatni rok. Książka łączy w sobie płaszczyznę neurobiologii, psychologii i pedagogiki, objaśniając jak mózg uczy się zarówno w stadium prenatalnym, jak i w dalszym życiu. Autor bardzo merytorycznie pokazuje, obrazuje, wnioskuje jak się uczymy, przeplatając teorię wynikami najrozmaitszych badań przeprowadzonych nad mózgiem. Wyników tych nie wolno nam ignorować. Co więcej, powinny być one brane bardzo poważnie pod uwagę przy projektowaniu życia szkoły.

10. Widoczne uczenie się dla nauczycieli, John Hattie
Ta książka to nic innego jak uzasadnione naukowo odpowiedzi na pytania czy i w jaki sposób da się poprawić osiągnięcia w szkole. Zbiór rzetelnych obserwacji co faktycznie wpływa na uczenie się i projekt badawczy oscylujący wokół strategii nauczania z praktycznym ich zastosowaniem podczas zajęć. Warto.
Mam nadzieję, że zachęciłam Cię do przeczytania chociaż jednej pozycji z tej listy.  Jeśli masz inne ciekawe książki do polecenia, będę niezwykle wdzięczna za wpisanie tytułu w komentarzu!

Ola.