Z początkiem Nowego Roku chcę Wam serdecznie podziękować za śledzenie, czytanie, komentowanie, szerowanie i jak to tam nomenklatura jeszcze pozwoli, bycie obecnym u mnie online, offline i w ogóle

Pewnie zastanawiacie się po co, co dalej i jak moja działalność będzie się rozwijać. Otóż, nawiązałam mnóstwo ciekawych znajomości, których owoce będziecie mieli okazję poznać niebawem. Niezmiernie się cieszę, że mogłam z Wami być przez ten rok, pisać redagować, tworzyć, inspirować, dzielić się wiedzą i wspierać. W styczniu obserwowało mnie jakieś 600 osób, a dziś – dokładnie po roku – jest Was ponad 8000. Toż to szok! Dziękuję więc serdecznie.
Wielkie dziękuję leci też do wspaniałych dziewczyn – autorek niesamowitych tekstów, postów i pomysłów zamieszczanych regularnie na Lerni for Teachers – serwisie dla nauczycieli języków obcych.
Serwis Lerni for Teachers czyli teachers.lerni.us będzie się rozrastał, także czekają nas materiały, szkolenia i mnóstwo niespodzianek

Nie mogę w tym miejscu pominąć wkładu w tworzenie serwisu ze strony (od lewej na zdjęciu):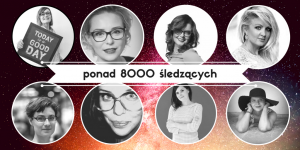 Justyny Mak – entuzjastki technologii i nauczania z przytupem
Karoliny Jankowskiej – wspaniałej, ambitnej  i bardzo obowiązkowej orędowniczki nauczania angielskiego od urodzenia
Ewy Szymkowiak – kolorowego ptaka szkolnictwa polskiego, żywą inspirację chyba dla nas wszystkich
Ewy Łukasiewicz – skrupulatnej kreatorki wszelkich materiałów online, namiętnie szerowanych przez Was
Kasi Kłopskiej vel. Pani Kasi – przesympatycznej nauczycielki o wielowymiarowym spojrzeniu na trywialne sprawy szkolne
Edyty Pikulskiej – jak zawsze technologicznie ultra pomysłowej lektorki z aksamitnym głosem 
Uli Kropaczewskiej – zaangażowanej i doświadczonej guru metodyki i masterce technik nauczania gotowych do wdrożenia, którymi sypie jak z rękawa
To dzięki Wam dziewczyny Lerni for Teachers jest tak kolorowy i obfity w różne perspektywy, inspiracje i tętniący życiem. Jesteście niezastąpione!
---
Jeśli podoba Ci się idea i chcesz współtworzyć sewis Lerni for Teachers, którego jestem redaktorem, proszę napisz do mnie na ola@lerni.us – nie zapomnij załączyć krótkiej bionotki i pomysłu na Twój pierwszy post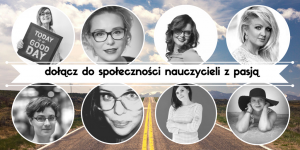 Niedługo więcej niespodzianek dla Was – między innymi szkolenia, konferencje, materiały do ściągnięcia i narzędzia online ułatwiające Wam pracę. Jeśli masz ochotę współtworzyć z moim zespołem narzędzia  online do słówek usprawniające pracę nauczyciela, proszę wypełnij tę ankietkę – zajmie Ci niecałą minutę!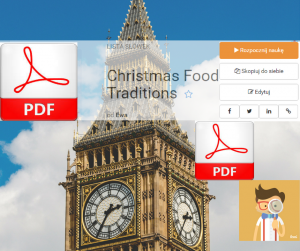 A w 2017 życzę Ci wspaniałych relacji, dobrych i cudownych momentów i …przede wszystkim samych zrealizowanych postanowień

Jakie one są?

Pozdrawiam,
Ola.