Jeśli uczysz (się) języka obcego, to na pewno nie raz zastanawiasz się jak pokazać, zwizualizować, zapisać, bądź przedstawić słówka tak, by było najlepiej. Tak, by uczniowie nie tylko je zapamiętali, ale przede wszystkim zapamiętali na dłużej. Niestety, wszyscy często popełnialiśmy ten sam błąd. Ucząc się słownictwa tworzyliśmy niesamowicie długie polsko-obce lub obco-polskie listy słówek spisane na kawałku papieru tak długim, że prawie-toaletowym. Po co? Bo łatwiej? Bo kusi nas to, jakkolwiek złudne, wrażenie, że jednak "zrobiliśmy coś w temacie"? Często ulegamy tej pokusie – wypisywania słówek, które się nawiną w książce, artykule, filmiku, piosence. Wszystko wydaje się uporządkowane, ładne, "w rządku" i wypisane, a więc przepisując słówka i porządkując je w tabeli, bądź na liście manipulujemy nimi, a przecież to bardzo ważna składowa umiejętności kognitywnych (obok np.: sporządzania notatek na zajęciach językowych i pracy z tekstem autentycznym, czego nota bene uczniowie naprawdę często nie potrafią robić).
Jak słówka układają się w mózgu?
Czy wiesz, że w mózgu osoby uczącej się języka słownictwo może "odkładać się" na wiele różnych sposobów? Połączenia neuronalne to jedno, ale ich liczba to drugie. Im więcej połączeń tym lepiej dane słówko zakotwiczone jest w mózgu, wiadomo. Jednak, czy jest jakaś prawidłowość, według której możemy postępować, a potem liczyć na to, że wysiłek który wkładamy w naukę czy nauczanie opłaci się?
Mam dobre wieści. W mózgu słówka układają się wielowymiarowo, ale można wyodrębnić dwa główne schematy: znaczenie (fakt, że słowo house oznacza dom jako budynek, a home dom jako pojęcie abstrakcyjne) i forma (fakt, że dane słowo piszemy i wypowiadamy w określony sposób, a pisownia i wymowa mogą znacznie odbiegać od siebie, np.: chór zapisujemy po angielsku choir a wymawiamy
). Czy Tobie lub Twoim uczniom zdarzyło się pomylić słówka brzmiące podobnie? Np.: tight i thigh lub takie jak chicken i kitchen – na zasadzie podobieństwa dźwięku.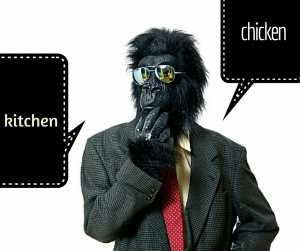 Jeśli dwa słówka o podobnym dźwięku są użyte błędnie – jedno zamiast drugiego – oznacza to, że najprawdopodobniej mózg "odłożył" te słówka obok siebie. Aby słowa te nie myliły się nam, bardzo ważne jest by mózg odłożył je również w interrelacjach semantycznych, czyli tych, które odpowiadają za znaczenie. W idealnych warunkach dane słówko ma bardzo wiele połączeń z innymi słowami – zarówno tymi, które mają podobną formę (mówię tu o pisowni czy wymowie), jak i podobne znaczenie.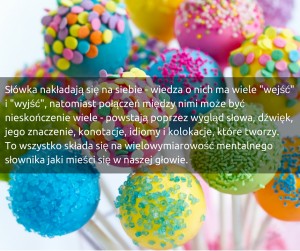 Pojedyncze słówko może być więc przechowywane z wieloma innymi za pomocą połączeń neuronalnych – leksykon, który mamy w głowie jest wielki, ma nieograniczoną pojemność, a dostęp do poszczególnych słówek może się odbywać poprzez najrozmaitsze skojarzenia i na wielu poziomach (dźwięk, pisownia, znaczenie, itd…). Stąd malapropizmy (fr. mal-à-propos – nie w porę) i inne błędy językowe. Nierzadko komiczne.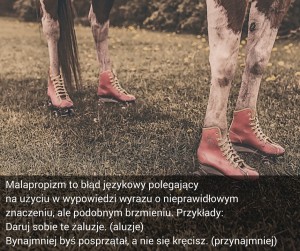 Poniżej przedstawiam jak za pomocą internetu uczyć się słówek nowocześnie, ciekawie i z głową.
Jak już uczyć słówek, to kreatywnie!
Gify – nie ma niczego bardziej angażującego niż angażujące treści. Bardzo często angażuje nas nie to co napisane słowami, ale to co pokazane poprzez obraz, dźwięk. Coraz częściej za pomocą technologii można wejść w interakcję z treścią – poprzestawiać, kliknąć, "swypnąć". Gify nam to dają – obrazek jest ruchomy, może pochodzić z naszego własnego nagrania (tworzymy własne gify za pomocą aplikacji takich jak na przykład GifMe, a te z kolei można podpisać słówkiem – w aplikacji istnieje już możliwość dodawania podpisów, regulowania szybkości obrazu i nakładania filtrów, które zmieniają kolory). Można też skorzystać z gotowych gifów, np.: tych zrobionych w formie ruchomych fiszek, jak na Lerni Words. Polecam wypróbować – rewelacja!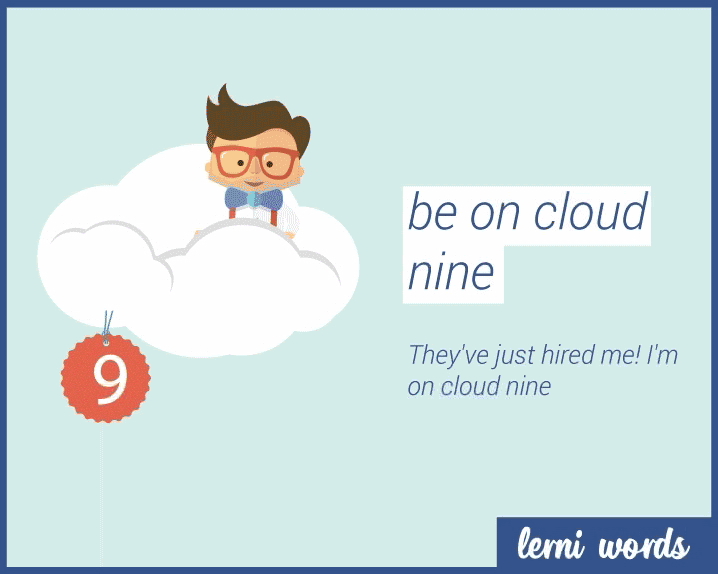 Uczymy za pomocą aplikacji
1.Tworzymy układanki – tzw. "word clouds" – kliknij word clouds generator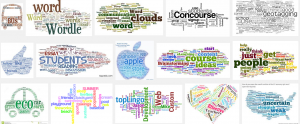 2. Korzystamy z generatora słów – jest zwłaszcza przydatny przy wszelkich grach leksykalnych związanych ze słowotwórstwem (np.: scrabble) -> kliknij tutaj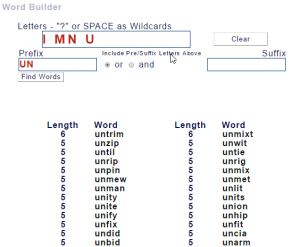 3. Losujemy słowa – losujemy słowa, które mogą nam posłużyć jako rozgrzewka (np.: definiujemy słówka w grupach na czas, dodajemy części mowy, losujemy przykłady i frazy z danymi słówkami).
4. Znajdujemy wyrazy, układamy puzzle i rozsypanki wyrazowe, tworzymy i rozwiązujemy własne krzyżówki i inne łamigłówki! Wszystko to znajdziesz na discovery education.
5. Uczymy się i sprawdzamy się. Słownik i gra w jednym – wypróbujcie na lekcji – dajcie sobie 5 minut rozgrzewki i podejmijcie razem wyzwanie na vocabulary.com.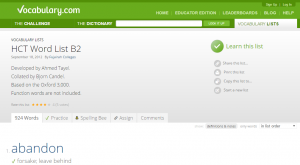 Korzystamy ze sprytnych słowników
Najważniejsze jest znaleźć wszechstronne słowniki online, które nie tylko podsuną definicję czy przykład, ale przede wszystkim pomogą w słowotwórstwie, podadzą synonimy, antonimy, homonimy czy homofony i zasugerują idiom, bądź popularny zwrot z danym słówkiem. Podsuwam moje ulubione:
Longman, a raczej onlinowy słownik  Longmana, a raczej jego bezpłatna wersja online ldoce.online (The Longman Dictionary of Contemporary English Online) – bardzo dobry, rzetelny i obfity w przykłady!
diki – multimedialny słownik angielskiego online – jeden z najbardziej ulubionych słowników uczniów i ich nauczycieli 
http://mojeslowniki.pl/ – zgrabne i wielofunkcyjne narzędzie pomagające wyszukać potrzebne słówko dla anglistów i germanistów. Sugeruje rozwiązania w naprawdę wielu słownikach!

W kolejnym poście kolejne sposoby, które pomogą Ci uczyć (się) słówek nowocześnie, ale i efektywnie. Zapraszam! 
Jeśli ten post był dla Ciebie pomocny, udostępnij